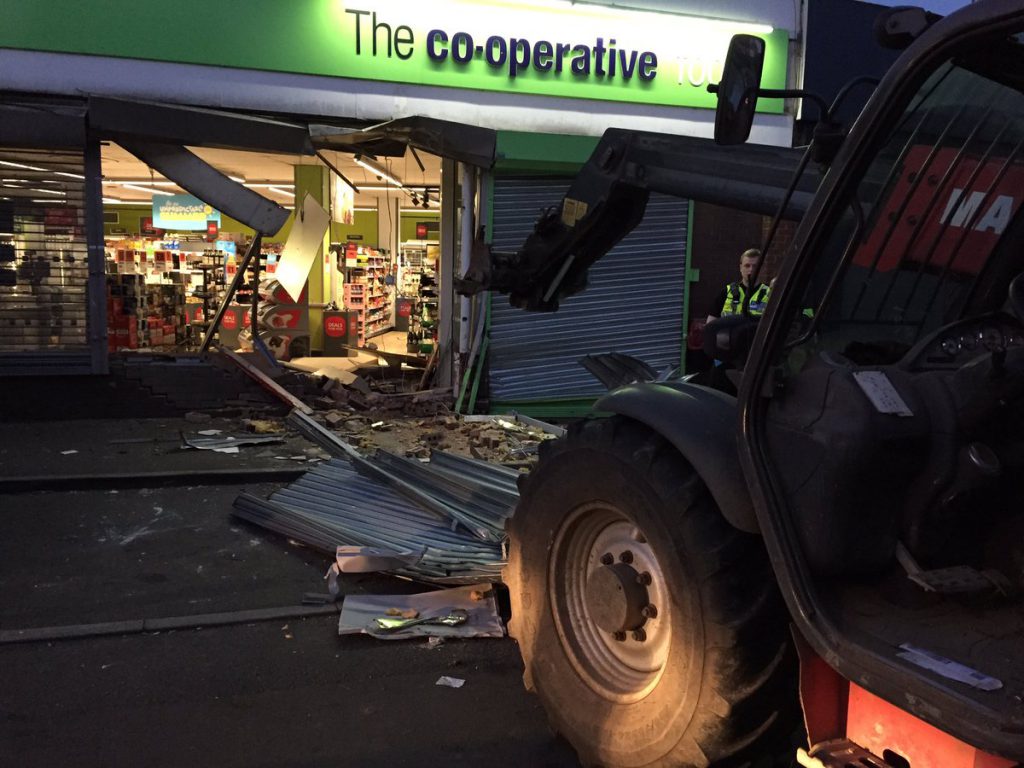 Northampton: ATM raiders use digger used to leave gaping hole in co-op shop
An ATM raiding gang left a gaping hole in a shop front after using a digger to steal a cash machine in Northamptonshire. The raiders crashed the five-tonne vehicle into the Co-op in Newton Road, Wollaston,  yesterday night. They then loaded the cash machine onto a pickup truck.
Blackburn: Masked gang use explosives to blast into post office
A masked gang set off an explosion at a post office before liberating it of thousands of pounds of cash. Raiders wearing balaclavas blew another 'hole in the wall' to gain access and smash their way into a cash machine. The post office owner claims he is 'heartbroken' at the raid, that he doesn't understand the state of the world and they were just doing it for 'cheap thrills.'
State of the world? Cheap thrills? More like a shit load of money you've had liberated from you!