Edinburgh: Youth go on the rampage, torching cars & throwing rocks at cops
Youths bored with the usual festivities in Edinburgh, Scotland went on a destructive rampage on two housing estates. In Muirhouse masked youths threw rocks and fireworks at cops who arrived because a vehicle had been set on fire on the estate. A cop was seriously burned when a firework was thrown and cops had to return in full force in riot gear, with rocks and fireworks bouncing off riot shields.
The scenes of disorder were mirrored in Craigentinny with a further three vehicles being torched. The local cops are blaming the youth saying they used a classic urban guerilla technique of luring the cops in with vehicle fires then setting upon them when they arrived.
Manchester: Sixty youth mob surround cop van and attack it with fireworks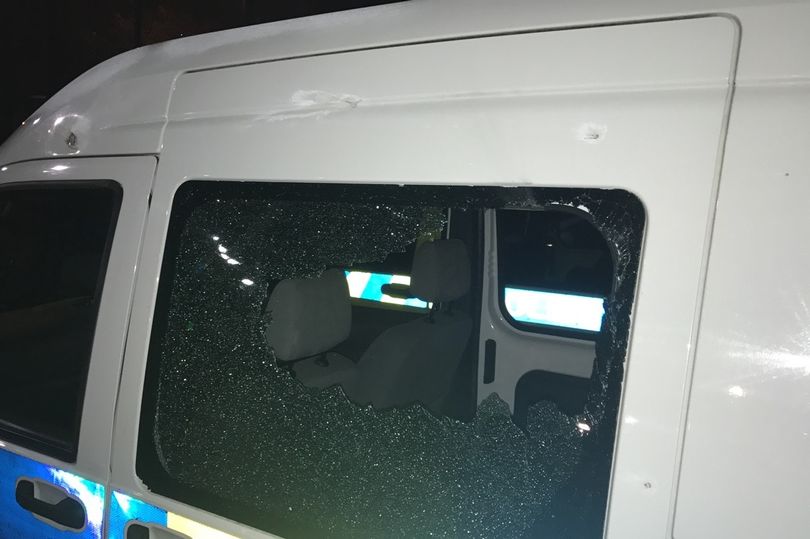 A 60 strong mob of youths swarmed the streets in Ashton-under-Lyne on Bonfire Night, surrounding a cop van before launching fireworks at it. One firework smashed through a side window of the vehicle, leaving both cops injured.