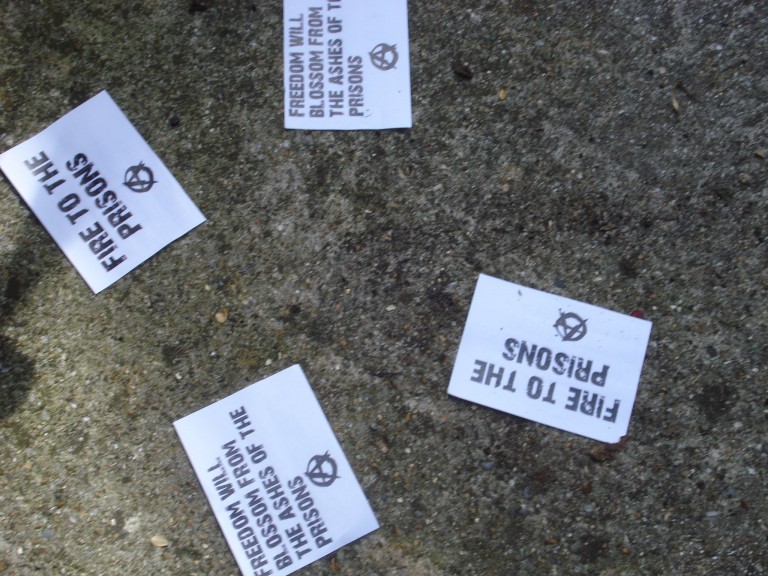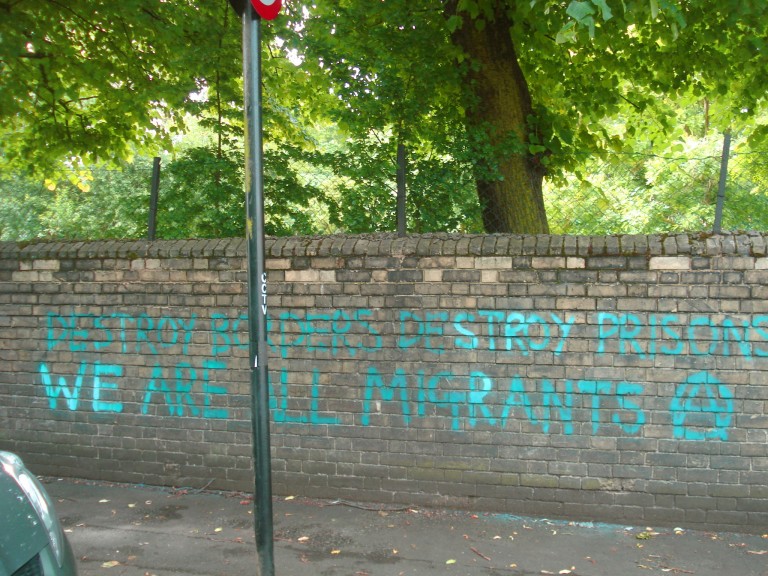 Act for free received anonymously:
Some small solidarity actions took place in the last few days for anarchist prisoners everywhere and to all the migrants under attack from this rotten system and the prison society!
Solidarity slogans were written and flyers thrown near the walls of Brixton Prison in South London.
Let's tear down the concentration camps and the prisons!
Some anarchists