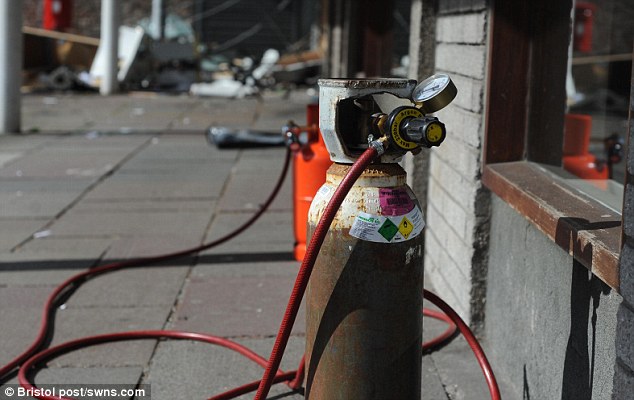 This is the beautiful scene of destruction left after a village post office was completely obliterated when ATM raiders armed with gas canisters targeted it last April.
The attack is the latest in a series of 20-plus raids on ATMs in the same area in the last year.
This time, the destructive blast tore off the front of the shop and left the cash machine a twisted wreck.
The raiders used gas canisters and escaped with money from the dispenser in the residential area.
Just four months ago, a similar raid destroyed the post office in Long Ashton, five miles away.
There has also been a spate of other attacks on ATMs in the Avon and Somerset area since January last year – many involving the use of gas.