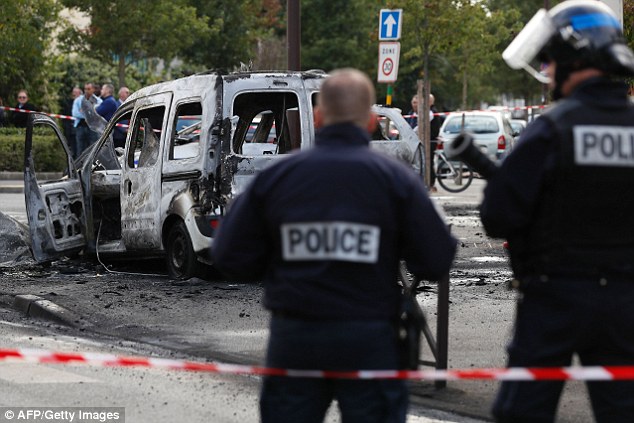 Four French cops were set on fire after a masked gang attacked their two cars with petrol bombs during a patrol on a notorious housing estate near Paris.  The attack took place on the Grande Borne, in the southern Paris suburb of Viry-Chatillon, last Saturday afternoon. The cars were parked up on the estate as a part of a surveillance patrol monitoring a surveillance camera near a set of traffic lights. They were attacked from all sides. Assailants in a group of around a dozen threw Molotov cocktails at the car. Two of the cops were that burnt that they were rushed to intensive care units. Two others received hospital treatment.
The attack comes during a State of Emergency put in place across France last year following a series of attacks by ISIS. Protests against the government over employment reform has also seen a series of attacks on cops, including their patrol cars being set on fire.
The latest incident is likely to be stigmatise Grande Borne further especially with the image of drug gangs roaming the area. Grande Borne is a housing project like many that were built in the 1960s around the edges of Paris called 'Banlieues', mainly housing migrants who suffer from poverty and unemployment along with constant cop occupation and violence. Grande Borne is now officially classed as a 'sensitive security area'.