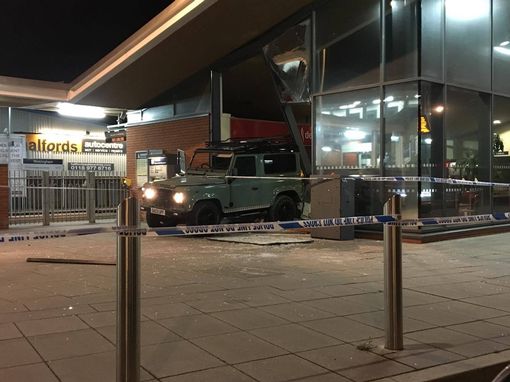 Slaves to the rat race were unable to use the ticket office at Wokingham station near Reading last Wednesday. Raiders used a land rover to smash through a glass panel and gain entry to the station. They then made off with a cash machine.
This is the second raid at the station in a week. Just seven days ago several ticket machines were broken open and a small amount of money was taken.
Unfortunately drones were able to use the station as normal and catch trains to continue their contribution to the capitalist machine.